Hotel Info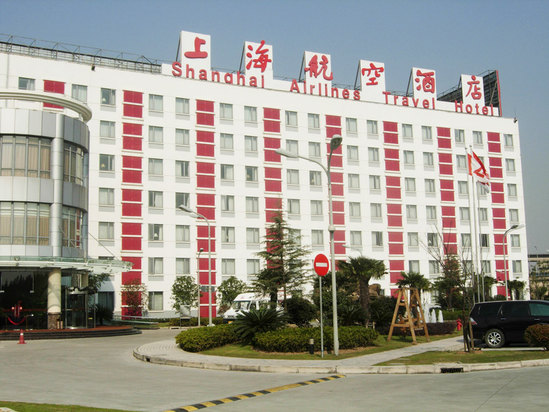 The
Shanghai Airlines Travel Hotel Pudong Airport Branch
(Shanghai Hangkong Jiudian Pudong Jichang Dian) is located in Shanghai Pudong Airport between Terminal 1 and Terminal 2, making it a convenient hotel to choose for travelers who need to quickly move to their ongoing destinations. A convenient choice for travelers quickly moving on to other destinations, as well as free transport to the hotel from Exit 12 (T1) or Exit 23 (T2).
Multiple function rooms make it a suitable hotel for business meetings and events, and has a beauty salon, chess room, shopping malls, foreign currency exchange services, and all rooms are equipped with an LCD TV and broadband Internet.
This Shanghai Airport hotel offers free shuttle buses back to the airport.